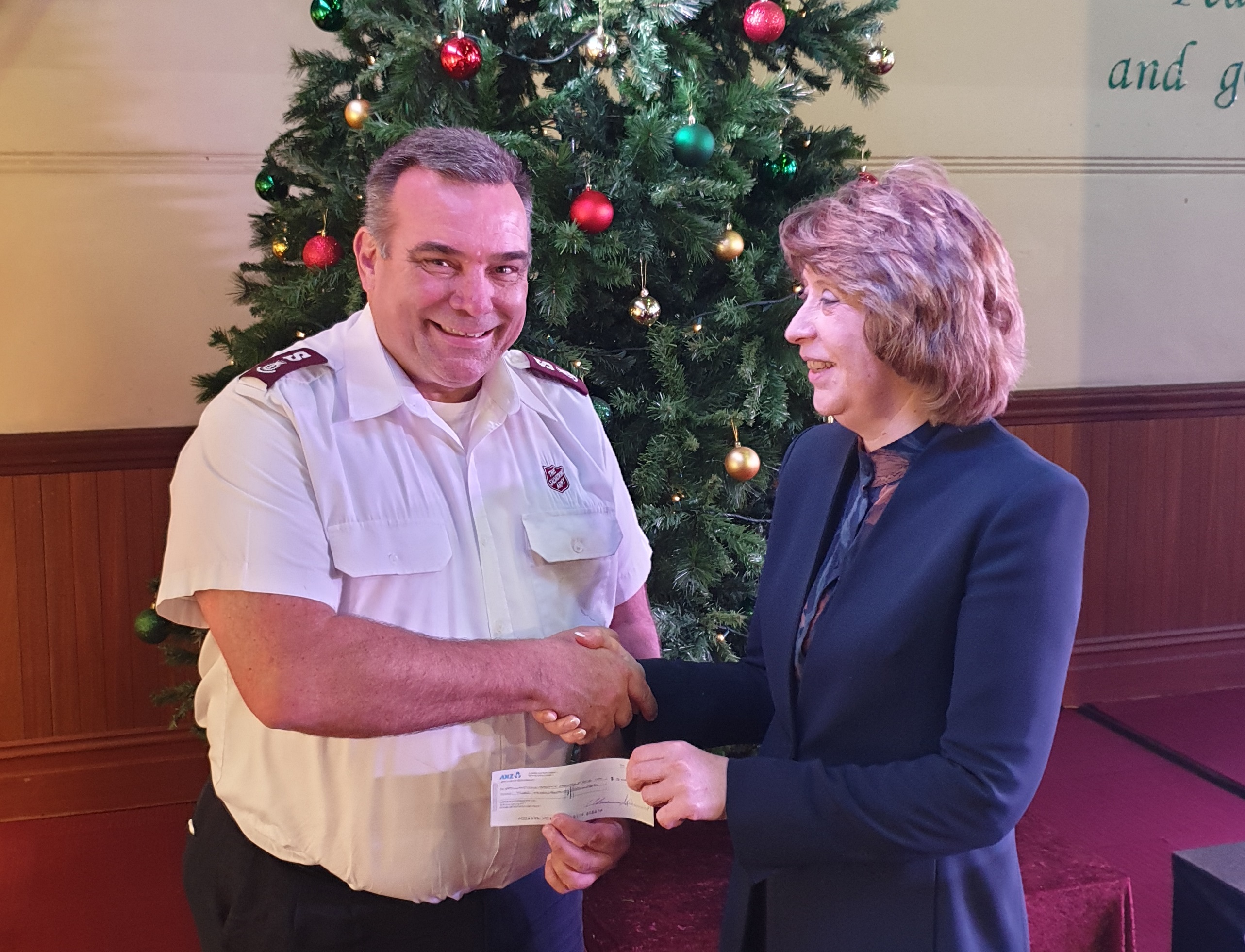 On behalf of our clients for the eleventh year running, HOBAN Recruitment has made a donation to assist in the operation of the Salvation Army Lighthouse Café. Having hundreds of interactions each day with vulnerable people, the Salvation Army Project 614 provides support to marginalised people in the City. The much needed donation will help the Café to continue providing their services for those in need, helping them stay open 22 hours a day and serving over 500 meals every day of the year. At night, the cafeteria turns into a refuge for those who have little place to go.
A Christmas lunch is hosted by the centre and is attended by up to 400 people who would otherwise go without food on this special day. There's also a toy drive so that underprivileged kids won't miss out on seeing their very own present under the tree.
HOBAN CEO Alison Watts presented the donation to Major Brendan Nottle who put the spotlight on the importance of initiatives such as Project 614, especially during the Christmas period:
"The Salvation Army Melbourne is deeply appreciative of this wonderful gift given to us by HOBAN Recruitment. At this time of the year we see people that are really excited about Christmas and are really looking forward to getting together with family and friends. Unfortunately, we are seeing an increasing number of people coming to The Salvation Army who are completely disconnected from family and friends, and this often ends up being their worst time of the year. So to receive this kind of support helps bring cheer to people that are doing it really tough. But more importantly it helps people get back on their feet going forward into the new year"
Thank you for joining us in support of this valuable program and please accept our best wishes for a Merry Christmas and Happy New year from the team at HOBAN Recruitment.