Support Trade Across Australia

HOBAN Recruitment has partnered with the National Measurement Institute (NMI) to recruit for several roles in Trade Measurement to support its effort to provide trade measurement services to Australia.
About The National Measurement Institute
The National Measurement Institute (NMI) is responsible for Australia's national infrastructure in physical, chemical, biological and legal measurements. NMI establishes, maintains and realises Australia's units and standards of measurement and administers the national trade measurement system.
Click here to read more about NMI and Trade Measurement. Click here to see NMI's corporate video.
Click below to apply, or for more information about the recruitment process, please call HOBAN Recruitment on 1300 859 551.
Trade Measurement plays an important role in protecting consumers and helping businesses meet their compliance obligations. We are looking for self-motivated people with technical aptitude to join our national team. If you are looking to work for a government organisation that provides you with ongoing training opportunities for career progression, while undertaking meaningful and interesting work, a career in Trade Measurement awaits you!
The Assistant Trade Measurement Officer is an entry level position which leads to appointment as a Trade Measurement Inspector once the officer gains the relevant qualifications. Once appointed, Trade Measurement Inspectors are self-motivated, working as both part of a team and independently.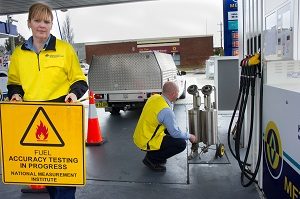 Assistant Trade Measurement Officers
NMI is seeking up to 9 Assistant Trade Measurement Officers in positions around Australia to assist with inspections, market place audits and surveillance, and responding to requests for information from internal and external stakeholders.
APS Level 4

Ongoing, Full-time

$70,842 – 76,469 (+15.4% super)

Roles are available in – Adelaide, Bendigo, Melbourne, Perth, Queensland (Brisbane, Sunshine Coast or Townsville), greater Sydney area (3 positions) and Tasmania (Hobart or Launceston).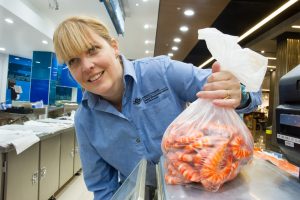 What Does an Assistant Trade Measurement Officer Do?
If you are a good communicator, value consumer protection, have a demonstrable technical aptitude, value precision and are comfortable in a compliance and enforcement role – we want you!
The role of the Assistant Trade Measurement Officer (ATMO) is exciting and dynamic. One day you could be testing point of sale scales in a supermarket or testing belt weighers in massive grain production lines, checking out the fuel pumps at the local petrol station or working in a laboratory with measurement standards. ATMOs train on the job, in the field and online with self-paced learning modules covering topics such as government investigation and trade measurement legislation. Career progression into a wide range of roles across government is available and encouraged.
Click below to view the Position Description for the Assistant Trade Measurement Officer role.
Successful applicants will be required to drive a vehicle and be physically able to handle the equipment used in inspection activities out in the field i.e. lifting/moving of weights and equipment.
Successful applicants require the ability to perform potentially hazardous tasks at some worksites, such as testing fuel pumps at service stations and weighbridges at quarries.
A requirement of these positions is an ability to travel both intra- and inter-state.
To be eligible for employment in the APS and the department, applicants must be Australian Citizens.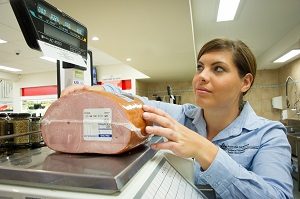 Career Progression
The successful candidate for these positions will be required to complete the Certificate IV in Trade Measurement and Certificate IV in Government Investigations, ideally within 12 months of commencement. These courses will be provided by the National Measurement Institute at no cost to the employee, and can be undertaken in work time.
Click below to apply, or for more information about the recruitment process, please call HOBAN Recruitment on 1300 859 551.
For more information about the recruitment process, please call HOBAN Recruitment on 1300 550 333.
Not what you're looking for?
Register your interest to be connected to opportunities when they are available by clicking the button below. Once you have registered your interest, your local HOBAN Recruitment consultant will contact you to discuss employment opportunities.