Distribution and Logistics
Our specialist recruitment team have years of experience operating distribution centres (DCs) and providing quality personnel to 3PLs, warehousing and logistics facilities.
You can rely on HOBAN to provide experienced distribution personnel whenever you need them. HOBAN operates continuously 24/7, 365 days a year so you can too. We can manage rosters and have staff on call at short notice to avoid downtime.
We understand RF and voice-pick warehouse systems, counterbalance and high reach forklifts as well as LO Stockpickers.
We can also tailor safety and on-boarding programs to your site, so your new starters are immediately productive. Learn more by getting in touch today!
The roles we recruit include:
blank

Container Loaders

blank

DC Manager

blank

Dispatch Clerk

blank

Forklift Driver

blank

High Reach Forklift Drivers

blank

Inbound and Receiving

blank

Inventory Controller

blank

LO Operators

blank

Logistics Manager

blank

Operations Controllers

blank

Pallet Controllers

blank

Pickers and Packers

blank

Stocktake Personnel

blank

Storespeople

blank

Supervisors

blank

Team Leaders

blank

Warehouse Co-ordinator

blank

Warehouse Manager
Case Study 1: High Turnover and Poor Candidate Performance Crippling the Warehouse Operations
Historically, this warehouse had been experiencing significant candidate performance issues, poor reliability and high turnover. Candidates were disengaged, and it was clear the negative workplace culture was impacting the warehouse operation and employee output.
Case Study 2: A Distribution Centre Struggling with Hard to Fill Roles, Poor Retention of Staff and High Injury Rates
This extremely busy DC has a significant daily requirement for LO licensed order pickers. For some time, demand in Sydney's western suburbs for this same qualification and skill set has been growing, and as a result the supply of candidates with these attributes is becoming more and more limited.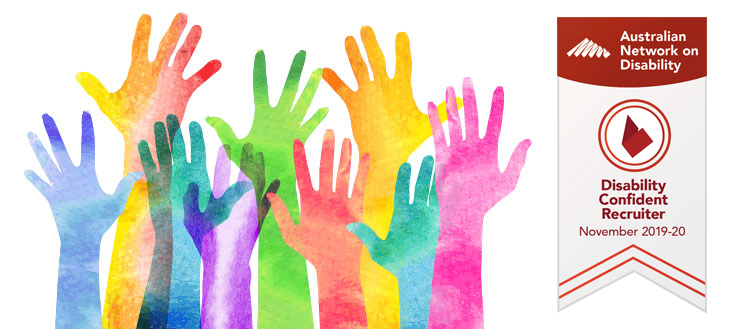 At HOBAN we embrace diversity, inclusion and equal opportunity. We welcome and encourage applications from people from all backgrounds across the whole community of Australia. We support diversity in terms of disability, indigenous, gender and LGBTIQ+
HOBAN is DCR (Disability Confident Recruiter) accredited.
"My association with HOBAN Recruitment has been established for over ten years. The performance of the team has been excellent in every aspect, from obtaining a thorough understanding of my needs that then enables recruitment strategies that have resulted in some exceptional placements."
"HOBAN Recruitment has continued to deliver in every level of recruitment I have required, from white collar to Executive roles, and I would be happy to recommend them as a valued partner to any business."