HOBAN Recruitment recognises the incredible contribution key people in our Victorian business have made by celebrating their milestone 5, 10 and 15 year anniversaries in Melbourne.
On Tuesday, May 25th 2021, HOBAN had the delight of celebrating the anniversaries of four incredible members of the HOBAN family. CEO Alison Watts honoured Lauren, Rohan, Kristen and Kamila from our Victorian team in reaching their milestone years of service in the company with speeches reflective of their journey within HOBAN.
We are incredibly proud of the impact the below have made while working with HOBAN and invite you to join us in celebrating their anniversary milestones:
Lauren D'Aprano – Bid Manager – 5 Years of Service
Rohan Johnson – Project Manager – 5 Years of Service
Kristen De Koning – Rates Team Manager – 10 Years of Service
Kamila Kwiatkowski – Area Manager, Melbourne and Executive – 15 Years of Service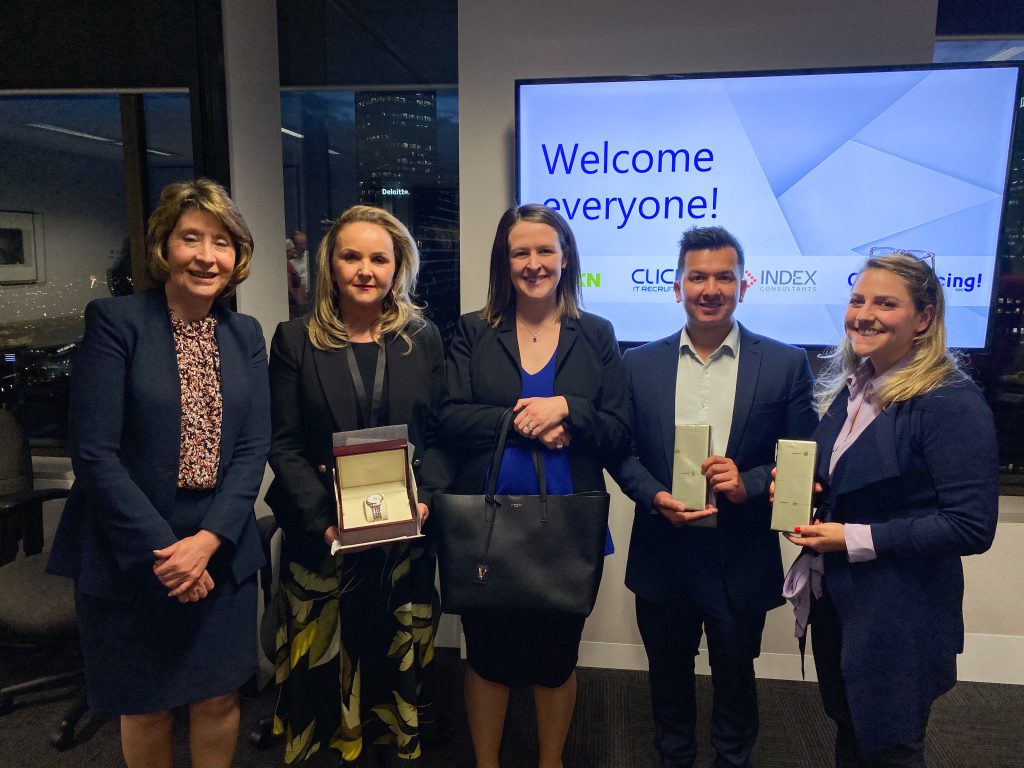 HOBAN thanks the above employees for their hard work and dedication to the business and we look forward to the further value they can bring to the business.