In 2019, HOBAN saw a problem and turned it into an opportunity, creating the Distribution Development Centre concept.
Since opening in 2021, the Distribution Development Centre has provided 478 graduates with customised, hands-on, forklift, warehouse and logistics training and are working in the Sydney community.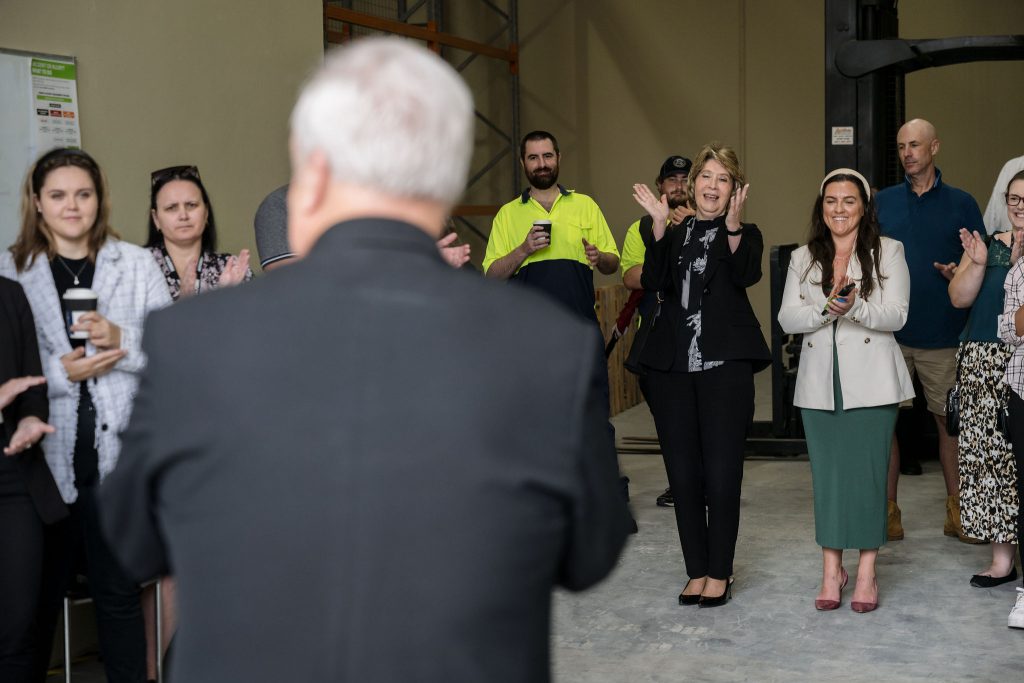 On the 9th of February, 2023, HOBAN celebrated the graduation of a new group of personnel from the training facility.
The Distribution Development Centre (DDC) is part of HOBAN's commitment to providing the local economy with highly skilled, in-demand personnel meeting the needs of businesses and job seekers. The facility concept was developed across 12 months in response to the local skill demands for businesses in the logistics and warehousing industries. HOBAN has drawn on its seasoned experience in warehousing, logistics and training and development to provide a facility to help produce skilled, in-demand talent through our customised, hands-on forklift and warehouse training.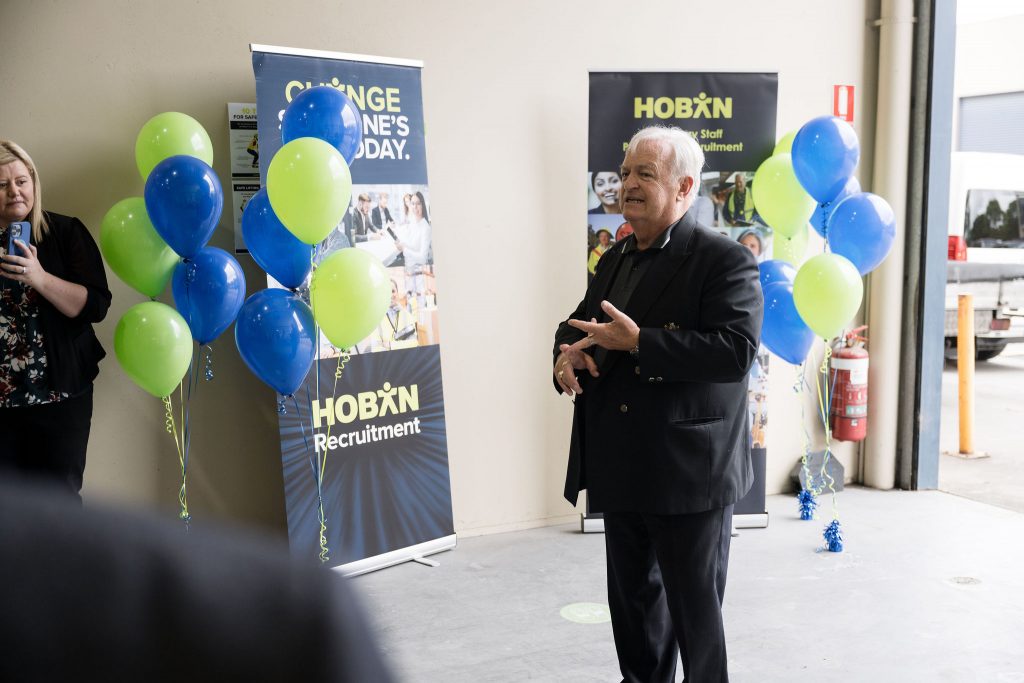 "A little bit of training goes a long way for your future".
The Mayor of Blacktown, Councillor Tony Bleasdale, OAM, spoke at the event, praising HOBAN for its excellent work for the Western Sydney community. The Mayor, Councillor Bleasdale shared his experiences of being a 15-year-old school leaver and receiving hands-on training early in his career helped set him up for future success.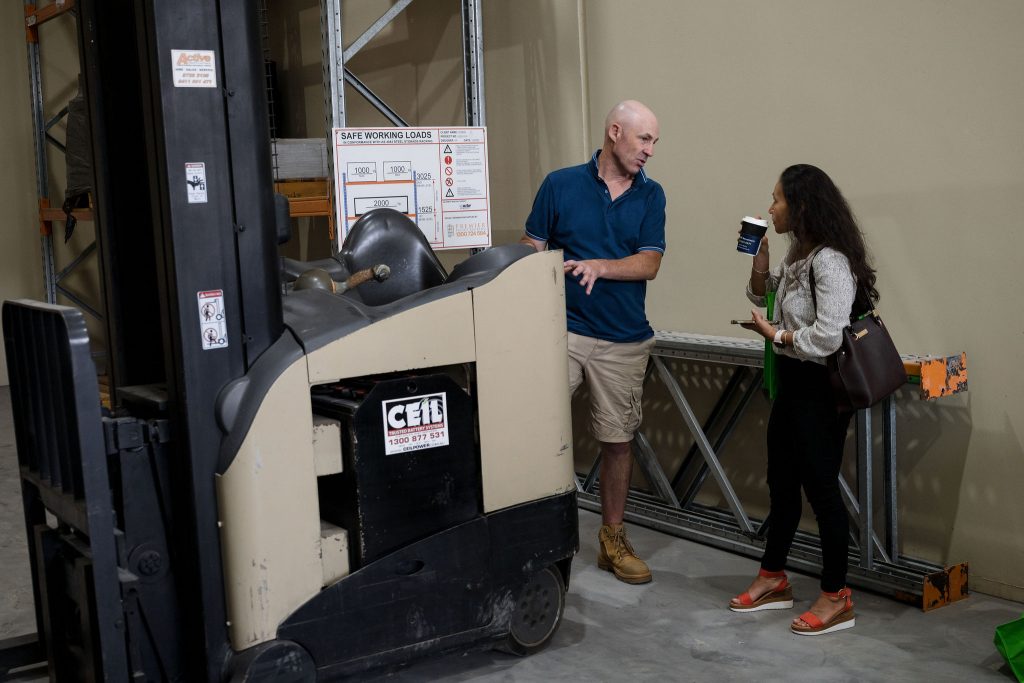 "A little bit of training is amazing in terms of how it can change your life, give you the confidence, the ability and the skills to be successful."
The Mayor, Councillor Bleasdale's experience as an apprentice butcher and then later a bricklayer helped give him the experience to eventually create a national labour-hire company that provided employment to 1,000 people.
"It wasn't because of me, it was the workforce really made me successful. The workforce was skilled to be able to complete major projects."
The Mayor spoke of how training opens a pandora's box of success and creates respect, dignity, confidence and tolerance. The Mayor was excited at how the DDC is changing many locals' lives and building new futures.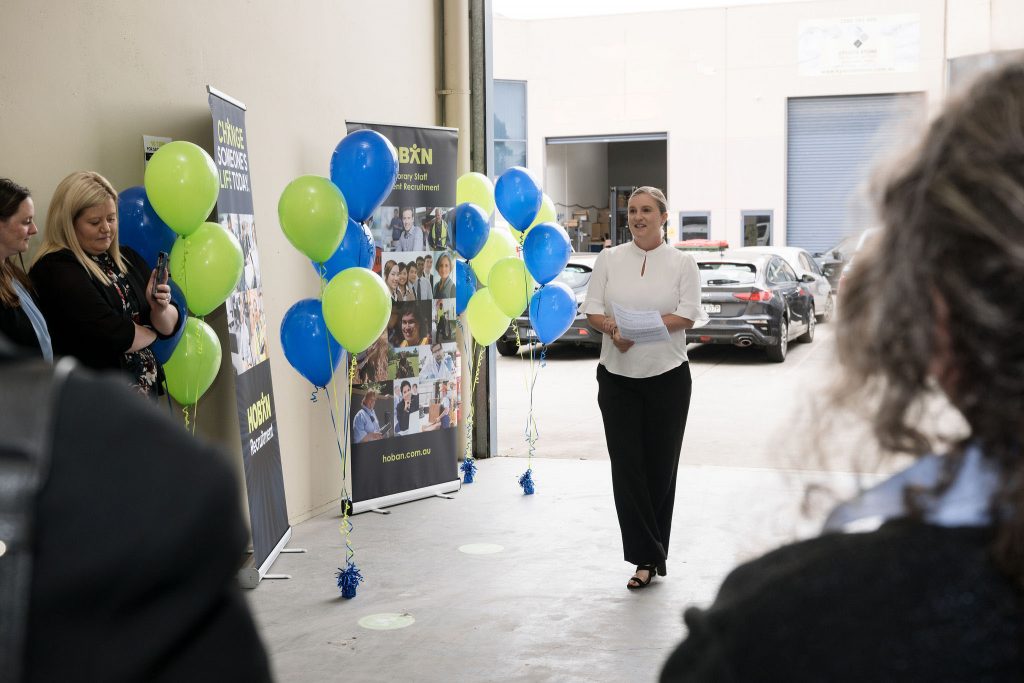 "When you need staff, you need them now."
Nicole Johnston, HOBAN Recruitment's Area Manager, NSW & ACT, summed up how the DDC is helping to create more jobs in the region. Western Sydney has struggled with skills shortages like many other industries and regions, and the DDC has created more talent for the sector.
With the success of the DDC in Sydney, HOBAN Recruitment plans to open a Melbourne DDC in 2023.
If you would like to be part of the HOBAN Distribution Development Centre, to upskill, or if you are looking for staff, please get in touch via our registration page: https://www.hoban.com.au/hoban-ddc/