Are you prepared for your next interview?
If you haven't prepared properly, you may find yourself off the candidate's shortlist!
An interview is as much about attracting great talent as it is to ensure they are right for the role, so leaving a good impression on interviewees is essential.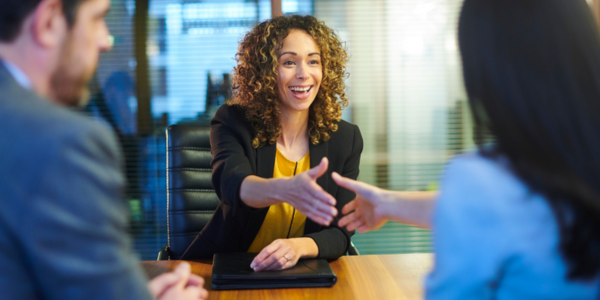 Here are 12 essential tips to help you prepare for a successful interview:
Identify your goals:
Before the interview, identify what goals you want to achieve by filling the role. This will help you prepare relevant questions and assess the candidate's suitability for the job.


Allocate time for preparation:
Set aside sufficient time for preparing for the interview. Could you consider including other staff members who will be involved in the interview process? This will help streamline the process and create a consistent approach.


Prepare questions and topics:
Prepare questions based on the goals you're looking to achieve. This will help assess the candidate's knowledge, skills, and experience.


Research the candidate:
Review the candidate's CV and LinkedIn profile. Research their background and qualifications to understand their experience and expertise. Select parts that you would like to ask them about and note them down.


Prepare specific questions:
Based on the candidate's experience, prepare more specific questions about your goals. This will help in assessing their ability to perform the job effectively.


Prepare for questions the candidate may ask:
Be prepared for any questions the candidate may ask you. Get familiar with your company's offerings, direction, and ensure you know you're ready to paint the picture of the company culture.


Be on time, prepared, and engaged:
Turn up on time, organised, and engaged. This will help create a professional atmosphere and show the candidate that you are interested in their experience and expertise.


Be open-minded:
Keep an open mind when assessing the candidate. Consider their qualifications, experience, and potential for growth within the organisation.


Take notes:
Take notes during the interview to help evaluate and compare the candidate's responses to other candidates. This will also help in remembering essential points when making a final decision.


Evaluate the candidate:
Be objective based on your job requirements and goals. Avoid making decisions based on personal biases or preferences.


Provide feedback:
Provide feedback to the candidate after the interview. This will help create a positive candidate experience and encourage them to apply for future positions. Plus, candidates can become clients.


Follow up:
Follow up with the candidate after the interview to provide updates on their application status. This will help create a positive candidate experience and show that you value their time and effort.