It's great to see the employment market is recovering in 2021. If your business needs to increase its headcount in a candidate-tight market, you may end up finding it more challenging than usual. That's why we've put together some tips to help you move quickly so you don't miss out on securing your candidate of choice for your next role!
Reframe your mindset
When trying to hire quickly, it's important to look for positive reasons to hire when considering a candidate. This may sound obvious, yet the typical mindset when hiring is to look for reasons not to hire individuals as a way of whittling down the shortlist. This is understandable as the human brain tends to assess risk before opportunity. However, a change in mindset could be key to helping you find the right candidate quickly.
Tell me why
You should be able to offer at least three 'whys'. That is, compelling reasons why a candidate should join your organisation. Such as: a great work culture; flexible work arrangements; above-market salary; exciting projects; supportive or visionary leaders. To avoid job offers falling through last minute, your 'why' must match what the candidate really wants.
Think broadly
Have you always sought industry-specific experience when hiring? Consider why this is important? What training and support could be provided to someone with the right skills and personal attributes (but with different industry experience) to be successful? This shifts the focus from finding the right person to investing in the right person.
Focus on the essentials
To get anything done quickly, it's important to focus on the essentials. Hiring is no different. Adding 'nice to have' requirements to the mix confuses and slows things down. Prioritise, communicate and seek only the essential skills, experience, and attributes for success.
Widen your talent pool
Focusing on diversity and inclusion can help widen your candidate pool. A simple way to attract and increase female candidates is to use gender-neutral language in job ads. You can also be explicit about welcoming diverse candidates, and candidates who have had a career break when advertising. And providing reasonable adjustments encourages candidates with a disability to apply.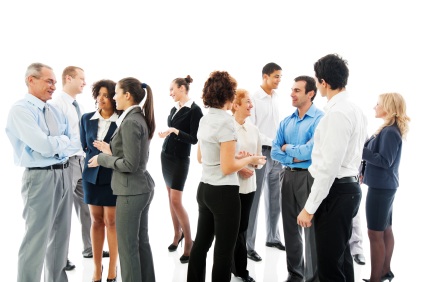 Support your decisions with candidate assessment data
There's always a danger of making a bad decision or mistake when moving too fast. But there are steps you can take to ensure you have an effective and robust hiring process. Utilising data-driven insights from candidate assessments and structured interviews will increase reliability and performance predictability when hiring. Read more about why assessments are important and how you can use them as part of your hiring process.
Don't start until you're ready
Don't start your hiring process unless you have the time and resources to fully commit. This includes: writing the position description, articulating benefits, advertising and sourcing, reviewing CVs, organising and conducting interviews and managing the offer process. If you think you've got a great candidate, chances are someone else will be thinking that too. If you can't move quickly you'll risk losing the preferred candidate to your competitor and having to start the search again.
Leverage technology and tools
Whether it's using collaboration tools, or leveraging technology to drive efficiencies, technology can support your hiring – especially the high-volume administrative tasks. This allows you to focus your time on other critical parts of the hiring process, such as employer branding and candidate management.
Reach out to a recruitment partner
If you need additional support or don't have the time or resources, why not reach out to a recruitment partner?
HOBAN has over 50 years' experience and a team of 100 recruitment staff dedicated to your needs. In 2019, we filled over 30,000 jobs leveraging our award-winning technology and data-driven approach. We are Disability Confident Recruiters which means we have the ability to successfully remove barriers to employment for people with disability.
There's no one more qualified to help you with your hiring needs. Contact us today to see how we can assist.